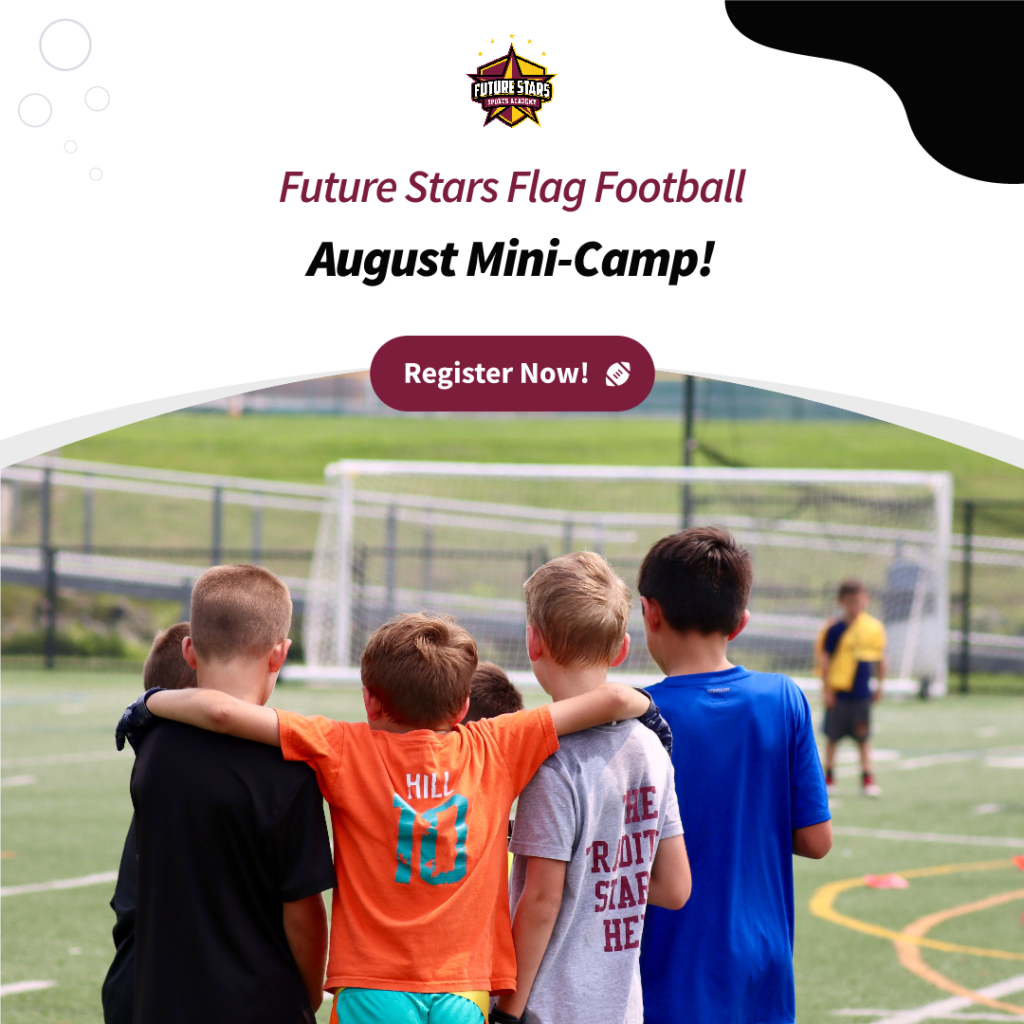 As the end of summer approaches, we are excited to announce our upcoming End of Summer Flag Football Mini-Camp, and we wanted to extend a warm invitation to your kids to join in on the fun!
Event Details:
Date: August 28th – August 30th
Time: 9:00 am – 12:00 pm
Location: Madison Skating Rink Field
Our mini-camp is designed to provide a safe and enjoyable environment for children aged 5 to 14 to learn and play flag football. Whether your child is a seasoned player or just starting out, our experienced coaches will ensure that everyone has a great time and learns new skills.
Flag football is a fantastic way for children to build teamwork, sportsmanship, and physical fitness while having a blast with their friends. It's a non-contact version of the sport that emphasizes skill development and friendly competition.
Registration is now open, and we encourage you to secure your child's spot by signing up through the following link: [Registration Link] (https://go.teamsnap.com/forms/386006). Hurry, as spaces are limited, and we don't want your child to miss out on this exciting opportunity!
We will be adhering to all necessary safety protocols to ensure a secure and enjoyable experience for all participants. Additionally, we request that all attendees bring their own water bottles to stay hydrated throughout the mini-camp.
If you have any questions or need more information, please don't hesitate to reach out to us at [email protected]. We are more than happy to assist you with anything you may need.
Let's finish the summer with a bang and make lasting memories at our End of Summer Flag Football Mini-Camp! We can't wait to see your kids on the field, ready for some football fun!